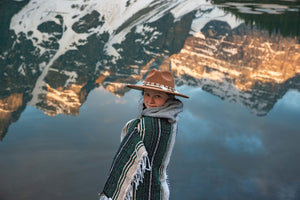 Wide Brim Hats
Wide Brim Hats With A Bohemian Feel
Wide Brim Hats For The Adventurous
Elevate your outdoor style with AdventureBys, the ultimate source for wide brim hats that blend fashion and functionality. As passionate adventurers ourselves, we understand the importance of finding the perfect hat that not only protects you from the elements but also makes a statement. That's why we've curated a collection of wide brim hats that are designed to keep you stylish and protected during all your adventures.
We specialize in wide brim, boho style/western hats designed to make you look effortlessly chic while embarking on extraordinary journeys. Our hats are more than just an accessory – they're a statement of your fearless spirit and a symbol of empowerment.
Discover the Perfect Wide Brim Hat
At Adventurebys, we believe that a wide brim hat is an essential accessory for any outdoor enthusiast. Our collection features a variety of wide brim hat styles, carefully crafted to provide ample shade, shield you from the sun's rays, and add a touch of boho charm to your look. Whether you're hiking, lounging on the beach, or exploring new landscapes, our wide brim hats are the perfect companion.
Made with quality products and vegan materials, you can be rest assured that you are getting a quality hat ready for your adventures!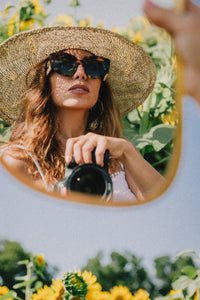 Style That Sets You Apart
We understand that fashion is personal, and that's why our wide brim hats are designed to stand out. From classic western-inspired designs to trendy boho styles, our hats are created to complement your unique sense of style. Made from high-quality materials and with meticulous attention to detail, our wide brim hats are both durable and fashionable, ensuring you look your best on every adventure.
Wide brim Boho Hats
Embrace the Adventure
Adventurebys is more than just a hat retailer; we are a community of adventurers who share a passion for exploration. We believe in the transformative power of the outdoors and aim to inspire and empower individuals to embark on their own adventures. Through our blog and social media platforms, we provide valuable insights, tips, and stories from fellow adventurers, helping you make the most of your outdoor experiences. Learn more about us Here
Wide Brim Hats for Everyone
At Adventurebys, inclusivity is at the heart of what we do. We believe that wide brim hats should be accessible to everyone, regardless of age, gender, or background. Our collection features a range of sizes and styles to suit various preferences, ensuring that everyone can find the perfect wide brim hat that matches their individual taste and needs.
Start Your Adventure Today!
Are you ready to take your outdoor style to the next level? Browse our collection of wide brim hats and find the perfect hat that speaks to your adventurous spirit. Whether you're a seasoned explorer or just beginning your journey, AdventureBys is here to accompany you every step of the way. Check out our hats Here
What Our Adventurebys Family has to say
"Hats make for great accessories, photo props and a must have for those days that you are too busy living life to its fullest to care about washing your hair. This is the perfect adventure hat and I can't wait for all the memories I will make while wearing it! 😊🤍 "
"This hat honestly seems to be perfect for any occasion! It totally fits my southwestern boho vibe, whether I'm going for formal or casual. I love that if I need options for other colors, they have me covered. Can't wait to wear it every day in the summertime!"
" I honesty LOVE this hat! It goes with so many outfits and is the finishing touch on so many things. Not only does it look super cute it's really light weight which is so nice! It also helps cover those bad hair days. Plus the company themselves are super authentic and have amazing customer service! "
"I never thought I could be a hat person, but I always adored the way they looked on other people. I decided to get out of my comfort zone and embrace the hat life. The two hats I got from Adventurebys made me get out of my comfort zone and try something new! I am happy with how well these hats pair with outfits I already own. I think it's safe to say that I am officially a hat convert! I love the new additions to my wardrobe and the extra touch that a hat can add to an outfit!"
"My hat came traveling all the way to Norway and was in perfect condition and could be put on right away. I have a small head and hats rarely fits me, but this one comes with a string on the inside so you can change the size. I just love the color and will be taking my hat on many many more adventures!"
"Adventure by S hats are so perfect for dressing up or down. Their options range from more solid colors with a simple band, to the most beautifully decorated hats, and there is truly something for everyone. I couldn't believe how well the hat fit me either! No more worrying about whether or not my hat will make it through my adventures or if the wind will blow it away. Super excited to continue exploring in style in my Adventure by S hat."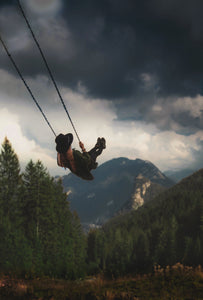 What Are Adventure Hats?
You may be wondering what makes our hats so unique to all the other boho hats out there. Our hats are designed to take you on the wildest adventures and hold all their memories. Every day is full of excitement when you put on your adventure hat!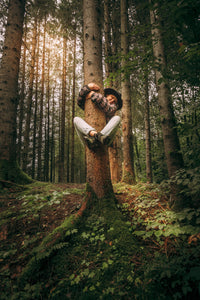 Unisex Hats
All our hats are 100% gender neutral! No matter who you are we have a hat for you.
Kids
Our hats are perfect for everyone even kids! Get a hat for you and for your little one :)
Be A part Of The Adventure!
Exclusive Discounts and sale sneak peaks!